We apologize for the inconvenience, the hotel is currently undergoing renovation.
We can offer you the night with breakfast, in rooms furnished with a style appropriate to the Sacro Monte, located in the square of the Basilica. Each room has a bathroom with shower, wifi, TV.
We will welcome you with open arms in an oasis of peace and history, away from the traffic and chaos of the city. More images on Instagram.
"There are three great things in the world: oceans, mountains and motivated people" Winston Churchill 
In a guide book in German of the early 1900s found in the Library of Varallo titled "Der Sacro Monte Von Varallo" by Raphael Grolimond, under the heading Appendix the author wrote these words:
"Anhang. […] Auf dem Sacro Monte steht ein geeignet schone Pelegerhaus, das gastfreundlich zur Einkehr einlädt. In den letzten Jahren Wurde das Haus […]"
After translating the whole paragraph, we were surprised because of the beautiful words used to describe la Casa del Pellegrino (the Pilgrim's House):
[...] Anhang. Auf dem Sacro Monte befindet sich ein wunderschönes Pelegerhaus "Casa del Pellegrino", ein gastfreundlicher Rückzugsort für Frieden und Ruhe. In den letzten Jahren wurde das Haus unter besonderer Berücksichtigung der Schönheit des Ortes renoviert. Einzel- und Doppelzimmer sind derzeit verfügbar. Alle Zimmer sind mit Duschen und Toiletten ausgestattet […]
[...] Appendix. On the Sacro Monte (Sacred Mount) there is a very beautiful pilgrim's house "Casa del Pellegrino", a hospitable place of retreat for peace and tranquillity. In the last years the house has been renovated having special regard to the beauty of the place. Single and double rooms are available at present. All rooms are equipped with shower and toilet [....]
The welcome into the rooms will be like opening our house to a greater number of people. This way of "welcoming" will be the spirit in which we intend to reopen La Casa del Pellegrino: not with new luxurious and modern icons, but with the real task assigned to it by history: 
[…] a very beautiful pilgrim's house "Casa del Pellegrino", a hospitable place of retreat for peace and tranquillity […]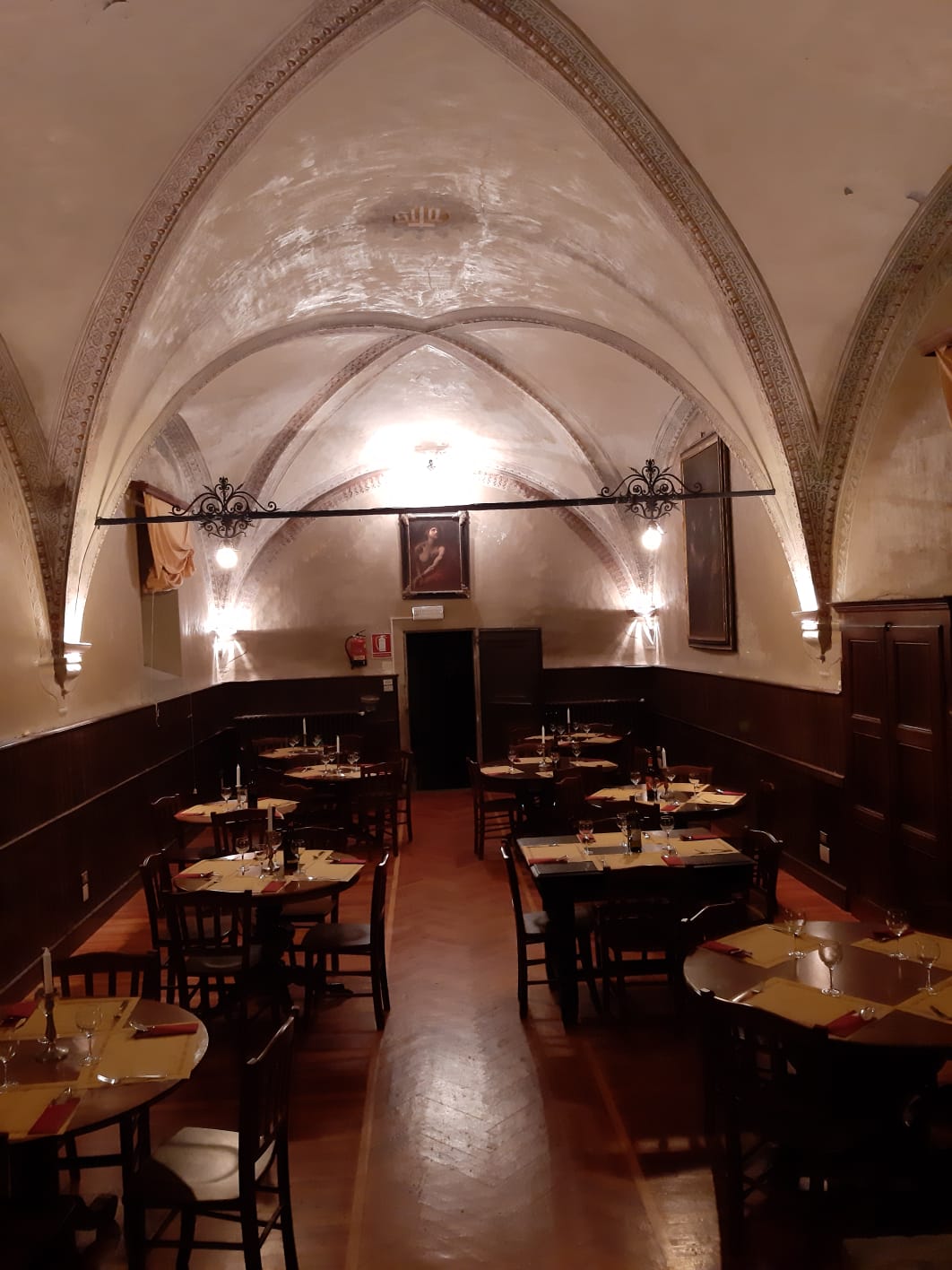 La Casa del Pellegrino
Like in a jump in time, the structure welcomes you in a style that befits a place with a history so rich in events, period furniture, frescoes which give the right importance to such a special place.
A place rich in art, history and faith.
With spaces for relaxation, reflection, recollection or prayer.
One of our rooms is a former chapel, frescoed, where "The Last Supper" was housed, now in a chapel in the square. This room gives space to multiple uses: for your ceremonies, for conferences or meetings.
A relaxation lounge, a welcoming reading room and spaces for reflection and meditation are at your disposal.
This place brings together a wonderful history. Click on "Sacro Monte" to find out more.
USEFUL INFORMATION
In the hotel, there are: changing table and bottle warmer, for mothers and their babies, bowls for your 4-legged friends, we also offer a packed lunch service on request.