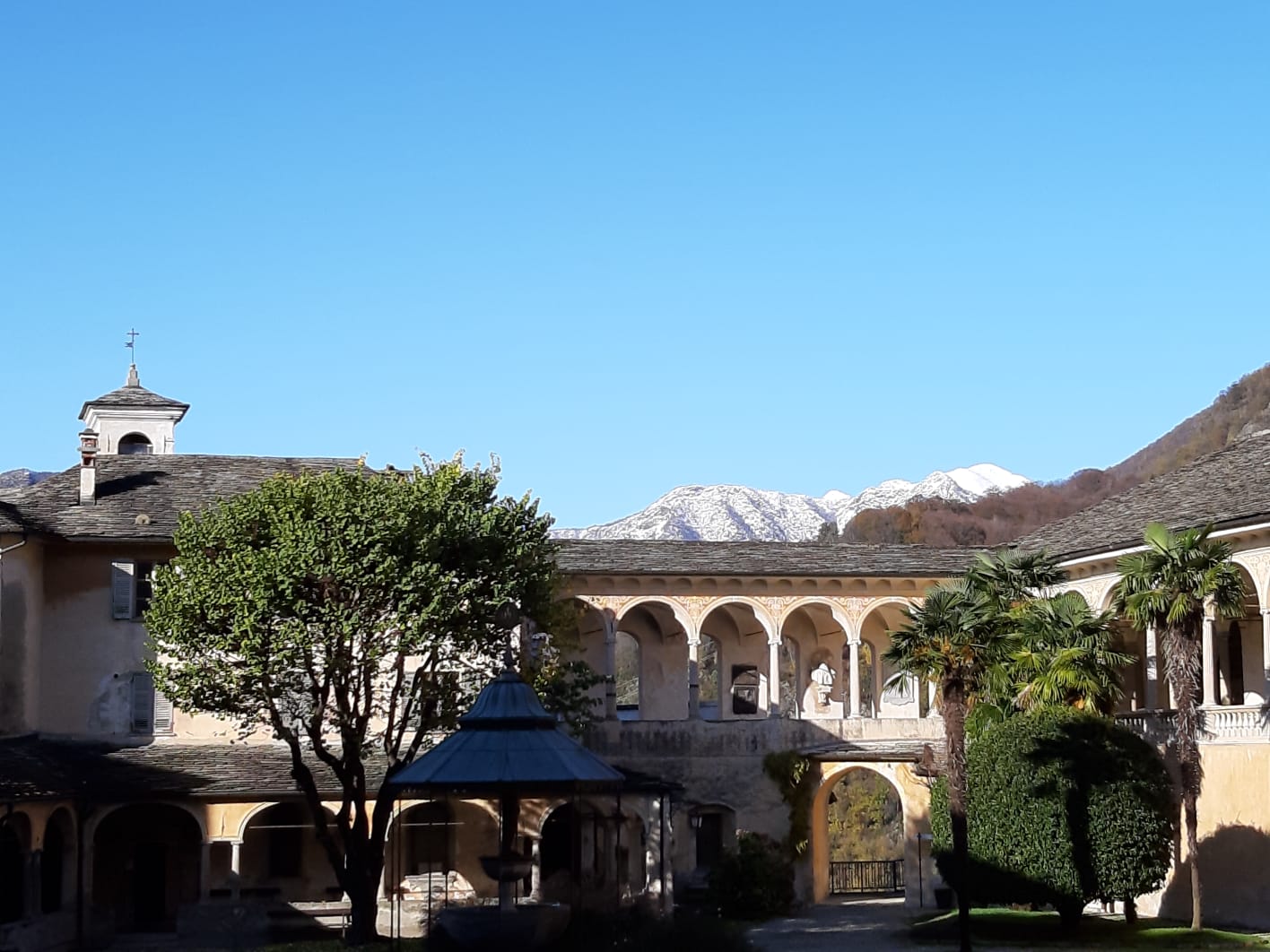 The Sacro Monte was born from the idea of Father Bernardino Caimi, towards the end of the 1400s, to allow a greater number of people to visit places related to the history of Jesus, remaining in Italy. Thus the Jerusalem of Italy was born, in a context of peace, tranquillity.
Here is the Hotel Restaurant La Casa del Pellegrino, surrounded by 45 chapels. In 1491, the first chapel of the Holy Sepulchre was born, which can still be visited in the square in front of the hotel.
 A few years later, in the area where the hotel is currently located, stood the church of the Sleeping Virgin, and it is precisely in this church that the miraculous healing of Donna Agnese Botta, sister of Ludovico il Moro, took place on 22 August 1498.
Around 1600, since the church of the Sleeping Virgin was too small to accommodate the large number of faithful who came to visit the Jerusalem of Italy, they decided to build a new church next to it, the present-day Sanctuary dedicated to Santa Maria Assunta in Cielo (Our Lady of the Assumption) .
In 1772, the Old Church was completely demolished, and a building for the Spiritual Exercises was built on this area, which corresponds to a part of the present-day hotel.
A few years later, in 1778, the new structure was inaugurated, which corresponds to a part of the present-day Casa del Pellegrino, from the entrance to the fresco room.
In the 50s of the last century, it was enlarged, incorporating the adjacent chapel from the 1500s, where the statuary representation of "The Last Supper" was located (which is now located in a chapel in the square, under the portico), this is currently one of the restaurant rooms, precisely the Sala Cappella.
It should also be remembered that one of the important figures for the Sacro Monte is San Carlo Borromeo, and it is just to commemorate the fourth centenary of the death of San Carlo, on 3 and 4 November 1984, that pope John Paul II came on a visit, celebrated the Itinerarium Crucis (The Way of the Cross) and had dinner in the Fresco Dining Hall at La Casa del Pellegrino.